Most people in the Richland County area are familiar with the slogan "Be Focal, Buy Local," but may not really understand the importance behind it. With all of the big-box stores and large corporations in the area, it can be easy to forget about the many local small businesses that quietly keep Richland County on a path of constant improvement. Spotlighting the importance of entrepreneurship for Richland County and the surrounding areas, the Be Focal, Buy Local movement started as a collaboration between a sector of the Richland Community Development Group and the Richland Area Chamber of Commerce. Today, we will explore some of the benefits of local entrepreneurship, and why you should focus on local businesses for goods & services.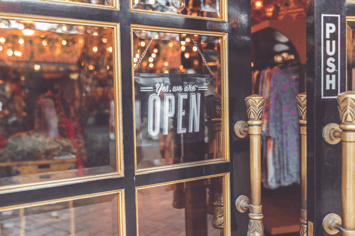 Local businesses create locally owned supply chains, invest in their employees, and recirculate income back into the local economy. A quote from this study states the following: "The study concludes that, if residents of the region were to shift 10 percent of their spending from chains to locally owned businesses, it would generate $127 million in additional local economic activity and 874 new jobs." For every $100 spent locally, it contributes an additional $58 to the local economy. A study conducted in Grand Rapids, Michigan discovered that if residents redirected 10% of their spending to local businesses instead of large corporations, it would bring in $140 million in new economic activity and generate 1,600 new jobs. Studies have shown that local small businesses also help bridge the gap of income inequality and decrease poverty rates. Entrepreneurs tend to focus on providing a living wage, accommodating special circumstances, and caring about their employees. During times of economic hardships, small businesses both retain and create more jobs than large corporations, bring stability to communities, and enhance the overall fiscal wellbeing for communities.
Local news sources reach out to the community to find out what they feel is most important to discuss.
Local manufacturers try to keep their supply chain also local, increasing the entire area's economic benefits. Local restaurants, farms, and farmer's markets bring attention to the farm-to-fork movement, support local agricultural economies, and shine a light on food traceability. Local entertainers bring insight and amusement, sprinkled with inside jokes only people in the area would get. Local retailers provide unique, often one-of-a-kind products and boost economic success in the community. Local services go above and beyond to meet your needs & let you know you're truly valued.
While prices on certain goods & services offered by local businesses may not be as low as major corporations, it's important to keep in mind exactly where your money is going. When dealing with a large corporation, how exactly your spending dollar benefits the employees & community can be difficult, if not impossible, to trace. Many times, the old adage of "you get what you pay for '' rings true due to big corporations trying to generate the most profit possible. With the influx of people that come day in and day out, customers are often seen as being little more than a face; there is seldom, if ever, personalized service or recognition beyond computer-generated coupons based on shopping habits.
Most small businesses are very transparent with their operation costs. The cash flow mostly goes to suppliers, overhead, and payroll. Money spent at a local business feeds local families, helps local children, promotes other local businesses, and boosts the local economy as a whole. Local entrepreneurs take pride in their work— they want to be recognized by the high quality of the goods & services they offer. Because of that, they will use higher quality materials, better qualified staff, personalized dedication, and locally-focused resources to ensure their customers or clients receive the best of the best. Local entrepreneurs are our neighbors, friends, acquaintances, family members, and community members. A rapport can be built with small business owners & employees, and you are remembered, recognized, and appreciated. Small businesses have the ability to deliver personalized service far beyond what a large corporation is able to do, custom tailored to your specific wants & needs. To local entrepreneurs, you aren't just another customer. You're someone important. You matter.
Visit Idea+Works and see how we help entrepreneurs grow!