Originally having its roots in radio computing services in the 1980s, podcasting has been around much longer than many people realize. As technologies and internet access continued to grow throughout the 90's and 2000s, podcasting (or audioblogging as it used to be known) began to take shape, culminating with the term "podcast" being coined in 2004 and Apple including podcasts on iTunes in 2005. Today, over 50% of Americans (approximately 177 million people) have listened to a podcast, and about 90 million people have listened to a podcast within the last month. Around 575 podcasts are launched each day, which averages out to one every three minutes, and over 34 million podcast episodes are currently indexed on Google.
As podcasting has continued to explode in growth, it has also become a major outlet for businesses to generate more capital. Podcast listeners tend to be well-educated young adults, have a high household income, and 30% are business executives or managers, which makes for a lucrative target audience. Podcast listeners are also more likely to use social media, providing publicity for their favorite programs. Ad revenue in 2015 measured in at $69 million in 2015, which grew to $402 million in 2018. Projected forecasts for 2020 put podcast ad revenue at $659 million, which means podcast ad revenue is expected to grow an astounding 1000% from 2015 to 2020.
Here are five components to podcasting to consider for those who would like to start a podcast of their own.
Content
Thinking about why you want to start a podcast will help you discover what your podcast should include. A branded business podcast will have vastly different content and target listeners than a podcast about video games, for example. It is also important to commit to your podcast, just like you would starting a business or project. Podcasting can take a great deal of time to record, edit, upload, and advertise, and releasing content on a regular basis is integral to a program's success. Podcasting may be fun work, but it is still work nonetheless. Will you have enough content to keep your audience informed and entertained over episodes? How often do you want to upload episodes? Do you have the time to invest in creating an ongoing program?
Podcasts fall into one of three styles: storytelling, informative, or interviews. Interviews may come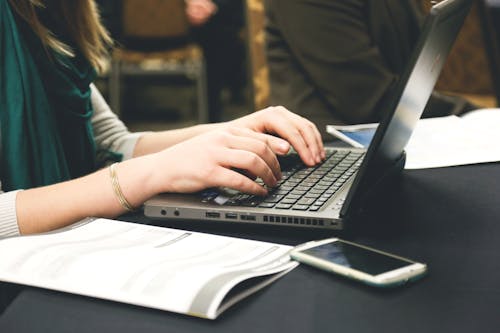 naturally to someone extroverted that loves to discuss things with other people, but may feel uncomfortable to someone more introverted. Likewise, researching information may be fun to some people, but tedious and boring to others. Each of the styles have pros and cons, but the easiest way to choose which one to use to create content simply falls to personal preference. The five most popular podcast genres are society & culture, business, comedy, news & politics, and health, but there are nearly endless genres and subgenres.
Discovering your niche helps you figure out what kind of content your audience would like to have and if there's enough content out there to create an ongoing podcast. It's typically recommended to have several episodes recorded and ready to go before even launching your program. Most podcast episodes run between 20-45 minutes (although they can range from under 15 minutes to over an hour), so if you can't easily think up a few podcast episodes, you may run into an issue in creating consistent, quality content.
Branding
In many ways, building a brand identity for a podcast is very similar to building a brand identity for a business. Implementing brand identity guides can help a lot with building your podcast brand, so we will focus on the two most important parts of a podcast brand: the name and image. Choosing a good name and image can convey to your audience what your program is about at first glance, and help you catch attention when someone does a search. Logos, artwork, and photos are all popular choices, but be sure to convey what your podcast is about and include your title. Creating relevant episode titles also builds toward your brand image, and iTunes allows for searching by episode names. Having a memorable brand image and catchy title will help your podcast stand out from the other podcasts in your niche, attract new listeners, and help your podcast grow.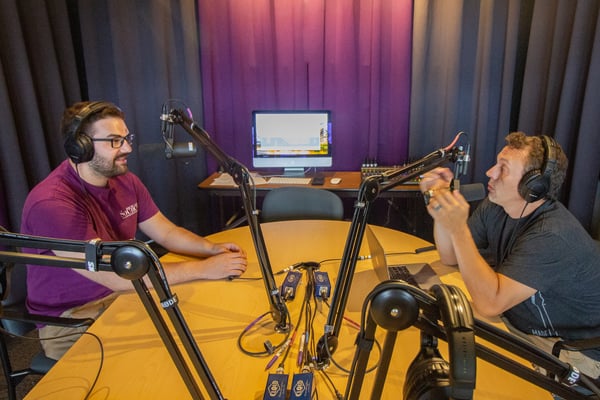 Hosting Platforms & Directories
There are many places to host your podcast, but SoundCloud, Anchor, Libsyn, PodOMatic, and Podbean are currently the most popular hosting platforms. Each hosting platform offer different amounts of storage space and membership tiers, so exploring different options can be beneficial to finding the best hosting platform for you. Some businesses choose to host their podcasts on their own website, which has its own benefits and drawbacks. It allows for more control over the hosting and backups, as well as avoiding additional expense, but depending on the site's search engine optimization, it may be difficult for search engines to locate the podcast.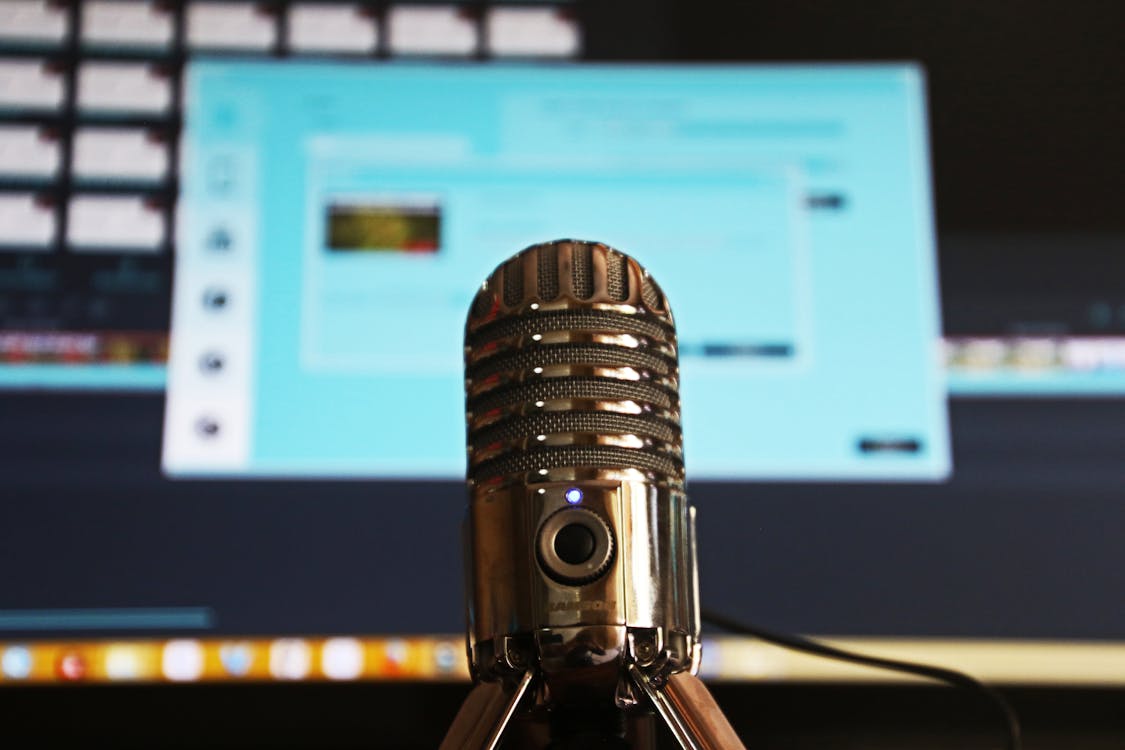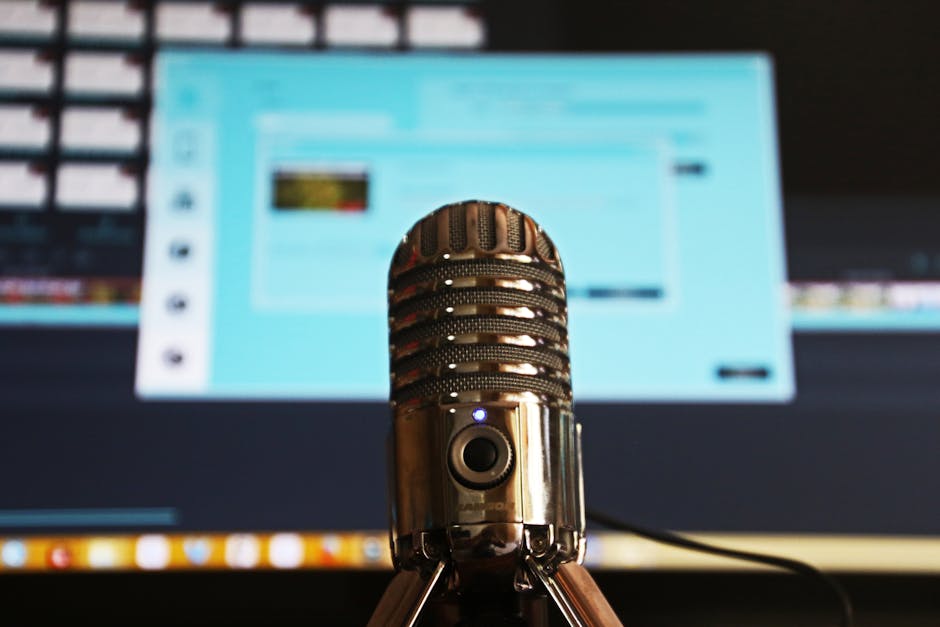 It's also important to consider your audience when choosing a hosting platform. 49% of listeners prefer to tune in at home, but 22% listen to podcasts while driving. Most listen to podcasts via their smartphone with computers coming in second. Does your hosting platform offer a phone app? Is your website easily accessible on mobile? Considering how your audience accesses podcasts is also important to keep in mind when choosing a platform. A site that isn't mobile-friendly can cause a major hindrance to your podcast gaining an audience.
Podcast directories are listings that help people find your podcast. They aren't hosting platforms in themselves, but rather centralized hubs for listeners to find new podcasts. The most popular podcast directory is iTunes, which has quite a few requirements in order to be listed. Other directories include sites like Spotify, Google Podcasts, iHeartRadio, and Stitcher. Each directory has different requirements for a podcast to be listed among them. Offering your podcast across multiple directories can greatly increase the chance of people finding it, and if you know your niche and target audience, you can drill down to which podcast directory they use most often.
Equipment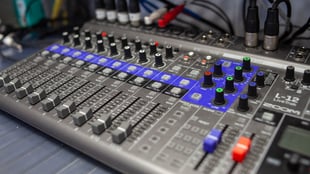 Podcasts can be recorded on something as simple as a smartphone, but the audio quality can greatly suffer. Having a proper podcasting setup can make an astounding amount of difference in not only the quality of your audio, but also how trustworthy and legitimate your podcast feels to the audience. Listeners can be easily distracted by background noise, static, and audio distortions. This could cause the message you're trying to convey to be missed completely or lose credibility among listeners. One can expect to spend around $600 on equipment for a low-end setup, not including a computer or laptop for editing and uploading, the cost of internet access, or soundproofing an area for recording. To create a professional studio space, prices can easily jump into the thousands.
An alternative to purchasing and creating your own studio would be a space like Idea+Works, which has a state-of-the-art podcast studio. Many local podcasts are currently recorded in the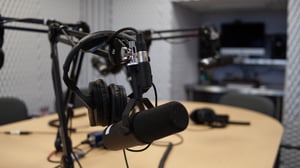 studio, such as Chalk Murder to Me, Renaissance Podcast, and The Open Mic Podcast, to name a few. Idea+Works offers rentals for the studio, as well as a specific podcast-only membership option with full access to the studio. With state of the art gear and trained pros on-site, a podcaster could create, distribute, and promote a podcast at a fraction of the cost of building a private studio, and the rental option allows for testing the waters without a great deal of investment. Idea+Works also offers monthly podcaster meetups, where local podcasters can meet up, share ideas, troubleshoot issues, and network.

Visit Our Podcast Studio Today!