#GivingTuesday began in 2012 as a day to encourage people to do good things during the start of the holiday season. It has grown into a global generosity movement over the last seven years, involving hundreds of millions of people all over the world. People and organizations from all walks of life spend GivingTuesday doing good deeds, collaborating, and celebrating generosity in various ways. Falling on the Tuesday after Thanksgiving, the date changes from year to year. This year, GivingTuesday is on December 3rd.
GivingTuesday.org states that the movement "strives to build a world in which the catalytic power of generosity is at the heart of the society we build together, unlocking dignity, opportunity, and equity around the globe." There are over 200 local GivingTuesday community campaigns in the United States, and 60 country campaigns around the world. GivingTuesday has raised more than $1 billion for non-profits since its founding.
Did you know that Idea+Works is a non-profit?
Certified by the IRS in 2018 as a 501(c)(3) public charity, all donations made to Idea+Works are tax deductible under IRC Section 170. Idea+Works was exclusively designed to provide education, resources, mentorship, and a shared community to aspiring entrepreneurs of all ages, as well as to provide for & give back to the Mansfield community.
Over the last two years, Idea+Works has grown into an upholder of the innovation, helpfulness,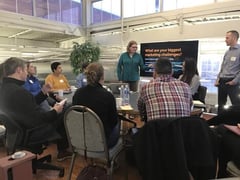 community involvement, and work ethic that the people of Mansfield & Richland County are known for. Over 30 businesses currently call Idea+Works home, where they have all of the amenities of a traditional office at a fraction of the price. This enables entrepreneurs to develop their business, build up the local economy, and focus on what really matters: the people.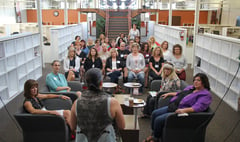 Throughout the year, Idea+Works provides community events (with free food and drinks), houses meetups and concerts, hosts community discussions, and invites VIP speakers to share wisdom, all free and open to the public. Idea+Works also participates in community betterment programs such as the Downtown Mansfield School Supply Drive, First/Final Friday, Downtown Trick or Treat, and Downtown Cleanup, just to name a few.
As the season of goodwill begins, remember Idea+Works and other local nonprofits during your holiday shopping season. When so much attention is given to what makes us different, generosity is what brings people together. We're proud to be part of the #GivingTuesday global movement for generosity. We strive to make the community a better place, and every donation is greatly appreciated.