David and Alex Yoder are the owners of Baden+Grain, a wood products company that infuses modern style with natural beauty. Within eight months of its founding, there were 40 orders in place for a Baden+Grain table, and the business continues to grow at a rapid pace. While the company currently specializes in tabletops, more products are slated to be added later this year, such as wooden teethers and toys inspired by the couple's daughter, Mia.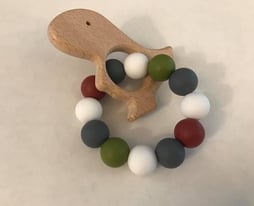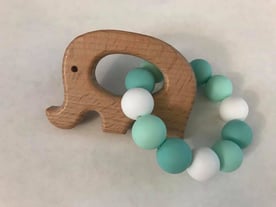 New infant toys to be added to the Baden + Grain portfolio this year.
David recently joined Idea+Works and finds the atmosphere to be inspiring. "The ecosystem of entrepreneurs has been crucial in developing my Baden + Grain business," he explains, "I don't only get advice but I can do informal focus groups and brainstorming." The diversity of Idea+Works members has also been useful to David, since the wide variety of entrepreneurs from different backgrounds can offer insight that may not be available elsewhere. "You don't get stuck inside the small box of your own industry or training. There's incredible value in that during a business's formative stages." David has attended an Entrepreneur in Residence group and is looking forward to the other programs offered by Idea+Works.
David is a second generation woodworker. His father owned a wood bowl business, and he grew up honing his craft. "I spent much of my childhood around the facilities and learned about responsible harvesting and preparation of wood. We literally took a raw log and put it through a whole process. Our primary customer was Walmart. So that education was really valuable in terms of learning species of wood and knowing just how tools worked." David and Alex began their Baden+Grain journey after visiting a furniture store. "The problem we identified was that tables were being made with poor material, fast processes and no imagination," David explained. "My wife and I were like 'What if we made every single table we own an art piece?' So that's what we've done. We make tables that you interact with." After trying different distressing techniques, David discovered the key to making the flowing wood grain patterns that would become the signature style of Baden+Grain.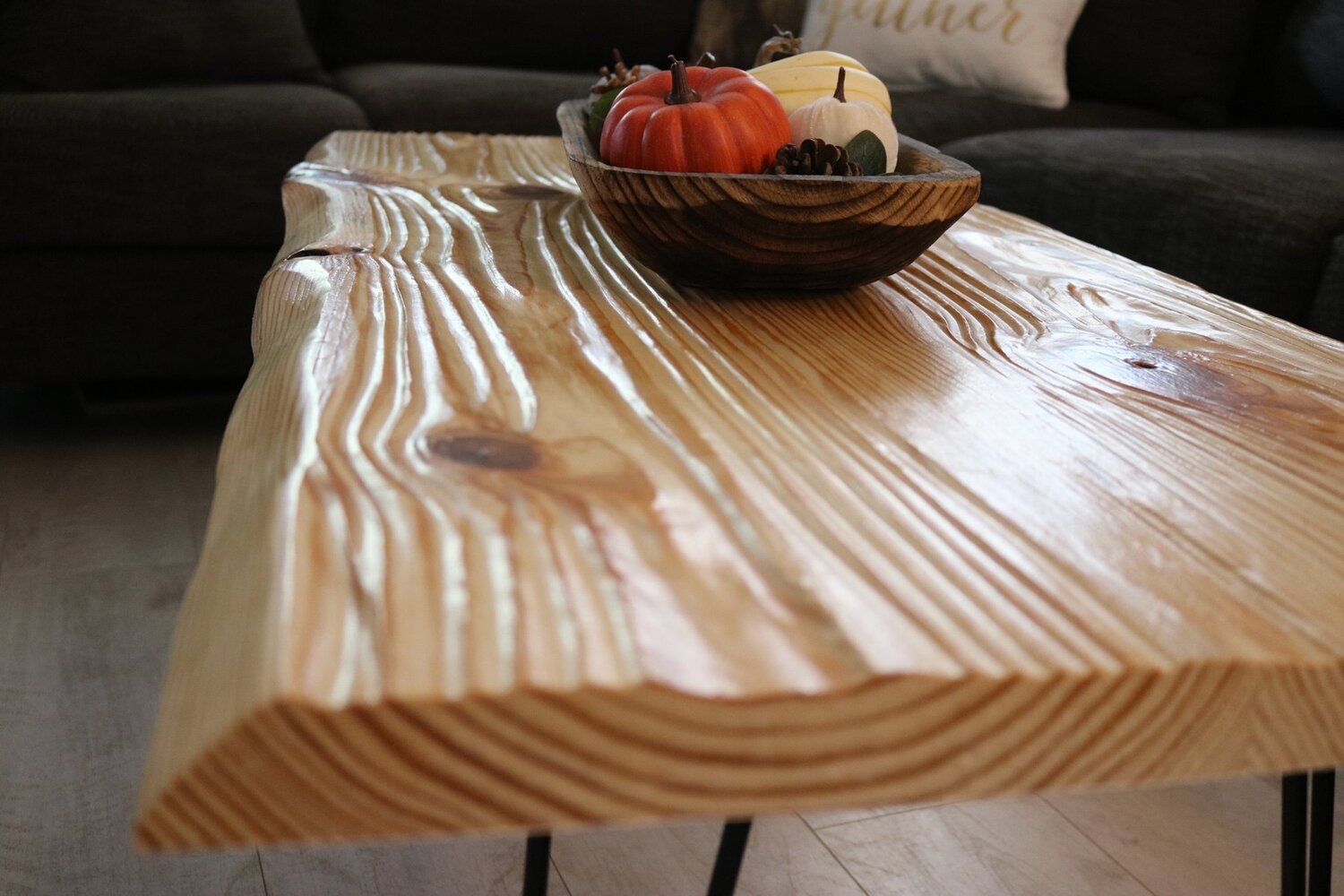 The stunning tabletops feature raised wood grain, making them a naturally beautiful furnishing choice. The Yoders know the sourcing and supply chain of every piece of wood they purchase, giving each furnishing its own personal story. Every piece of wood is a unique echo of the tree from which it was harvested, so no two tables are ever the same, and almost every wood slab is from the Mohican area. "We think a lot about color and texture. We want people to look, touch, see and talk about the piece. Part of our job is to elevate the mood of every person involved. We want to make our buyers to be really proud of the piece they've bought. We want their friends to be impressed and excited when they see the piece. We think that's the catalyst for the real value: spending time gathered around a table and valuing each other."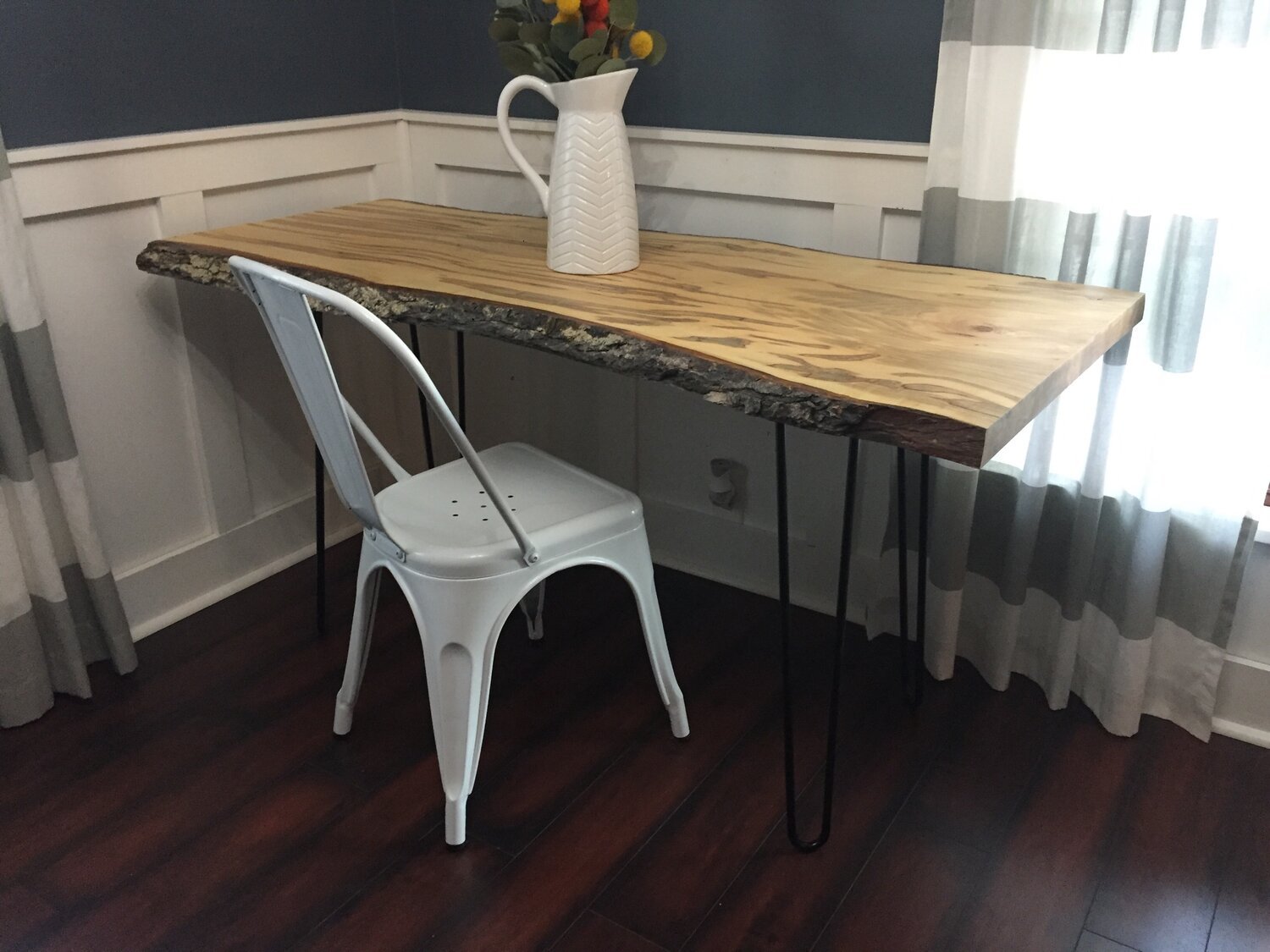 The tabletops are available for extremely reasonable prices due to the care that David and Alex take in their supply chain. The most expensive piece they currently offer is a 5ft by 30inch desk for $400, and their prices are typically much lower than even Amazon can offer— a DIY table selling for $275 on Amazon can be produced and sold by Baden+Grain for $150. Other pieces currently available can be seen here, here, and here, as well as on the website. Baden+Grain can be contacted via email at davidyoderjr@gmail.com as well as on Facebook to inquire on pieces currently available and pricing.
Come see how the diversity of our entrepreneurs can help you grow!