Richard Yoder, better known as Uncle Rick, delved into creating blends of herbs & spices around 2007. He had a recipe for a rib rub and while it was good, it had room for improvement. After some trial and error, Uncle Rick tweaked it until he created the perfect blend. Harking back to early mornings making pancakes for his nephews and remembering when they'd ask for his secret recipe, Uncle Rick decided to name his new seasoning blend Uncle Rick's Secret Recipe #29 (the original blend).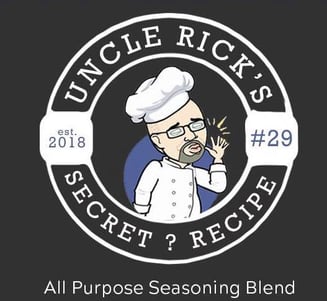 Uncle Rick started out giving Secret Recipe #29 as a gift, and later began selling it to friends & family. After many years as a hidden gem only available through a friend of a friend, Uncle Rick founded Uncle Rick's Secret Recipe LLC in 2018 at the encouragement of his son and brother-in-law.
Uncle Rick utilizes the Entrepreneur's Kitchen as a place to blend his herbs & spices and bottle them for his customers. He has been using the Entrepreneur's Kitchen for about a year. "There's plenty of room for what I need," Uncle Rick shared. "It's fairly close and convenient, too." Like many entrepreneurs, Uncle Rick also has a full-time job in addition to running his business. Since he's always on the go, he hasn't had a chance to participate in any Idea+Works member events like Mastermind.
Currently, there are three blends available: #29, Sizzling Savory, and Spicy/Smoky Garlic Salt. Ribs, poultry, burgers, steaks, seafood, and vegetables are just some of the foods that can be enhanced by Uncle Rick's blends, regardless of if they're barbecued, grilled, steamed, or baked. "I once put [the original blend] on peanut butter toast," laughed Uncle Rick. "I love peanut butter toast and I love my seasonings, so I thought, 'why not put them together?' It was pretty good!"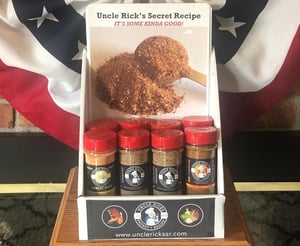 There is a holiday special available on the website, where you can purchase all three blends for $23.95, with free shipping nationwide. The Uncle Rick's Secret Recipe website also contains some of his own recipes for those who would like to make delicious foods like Rigatoni Lasagna Pie and Smoked Spicy Baked Beans.
Uncle Rick's Facebook, Instagram, Twitter, and YouTube feature some of the delicious and wholesome meals that can be prepared with Uncle Ricks' Secret Recipe seasonings, along with techniques and tips. Given the versatility of the seasoning blends, Uncle Rick's slogan sums it up best: the only thing lacking is your imagination!
Uncle Rick's Secret Recipe is available at these local retailers in addition to the website: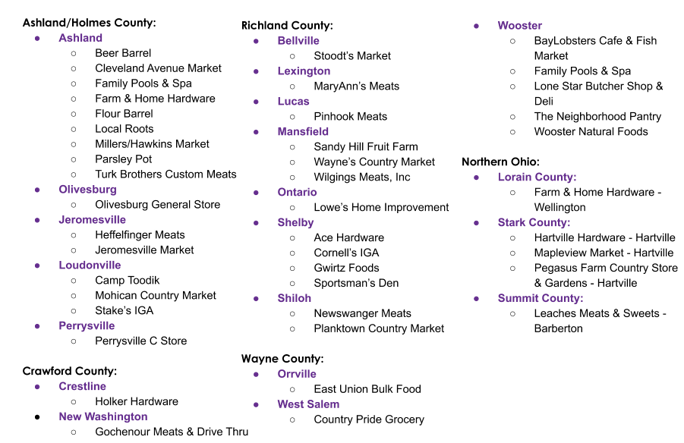 Visit the Entrepreneur's Kitchen and Idea+Works to see what it can do for you!